Patience isn't something you would typically find listed as a positive trait on a resume, but there is no doubt that patient people tend to be more pleasant to be around, both in the workplace and in day-to-day life.
It's also a skill that almost everyone could improve upon.
Whether you have been accused of being impatient, or you don't need anyone to tell you patience is not a strong skill of yours, the good news is you can make improvements and become a more patient person.
Here's a quick introduction to the benefits of patience, and no fewer than 22 ways to boost your proficiency in this area.
Check out our exclusive, own shop for mugs, t-shirts, and many more unique gifts that will motivate, inspire, and reward you
The Benefits Of Patience
Patience is a virtue, but what does that mean exactly?
There are myriad benefits of being a patient person, both at work and in your private life. It generally means you:
Are perceived as a more relaxed, friendly person
Are better able to focus on goals
Can make more rational decisions
Are less prone to angry outbursts
Can learn new things (rather than giving up out of impatience)
Have stronger mental health, due to less stress
This single, often-overlooked skill offers numerous advantages, and fortunately, it is not something you have to be born with. Anyone can work to become more patient—all it takes is a few smart strategies like these:
1. Practice Being Patient
It might sound simple, but practicing patience truly is a legitimate way to improve your patience. After all, how do you improve your skills in playing the piano? Or making the perfect poached egg? Practice, practice, practice.
Everyday life will no doubt provide you with ample opportunities to practice your patience, but if you would prefer to have more focus and control when practicing, try a few of these things:
Read a difficult novel, such as War and Peace
Complete a large jigsaw puzzle, or a book of Sudoku
Commit to cooking meals from scratch
Take public transport to work
Ban yourself from looking at your phone while waiting for appointments
Offer to babysit for a friend or family member
All of these tasks require patience—-they force you to wait and push you to remove expectations, which are keys to becoming more patient.
2. Focus On Why You Are Impatient
Focusing on the reason behind your impatience can help you shine a spotlight on your impatience.
Do you detest waiting in line at the grocery store because you're hungry and want to get home to eat? Or because you're running late for an event?
Inspect the real reasons why why you're feeling impatient. When you acknowledge those reasons, you may be better placed to take control over those feelings and stop stressing about them.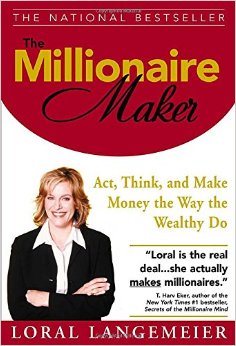 3. Remind Yourself That You Are Merely Uncomfortable
Life is the longest thing any of us will do, but sometimes, mere minutes can feel like they stretch an eternity.
When you are in these situations—like being put on hold or stuck in traffic—it can feel extremely uncomfortable. You are waiting with little to no control over the situation.
However, try to remember you are simply uncomfortable. These situations are not impossible, or life-threatening, so even though it may not be enjoyable, it is certainly bearable. Learning to recognize and accept discomfort may make it easier to cope with.
4. Distract Yourself
Many situations that demand patience simply require you to wait, such as a long plane ride or a lengthy line at a restaurant.
In these scenarios, there's nothing you can do to speed things up, but you can fill that time productively – so distract yourself.
Listen to a podcast, type out a quick email you've been meaning to write, beat the next level on Candy Crush, or complete your daily minutes on DuoLingo to learn a new language. There are always ways to fill time that don't include simply fuming over the situation and feeling angry or negative.
Check out our exclusive, own shop for mugs, t-shirts, and many more unique gifts that will motivate, inspire, and reward you
5. Know What Triggers Your Impatience
If the lightbulb in your bathroom blows one morning, it's probably going to be little more than a minor inconvenience in your day. If it blows for the fourth time in a month, you'd have to be a saint not to lose your patience.
Most of us have common triggers that set off feelings of impatience, and they often come from recurring events. This could be anything from noisy neighbors every night to kids not tidying away their shoes after school.
Recognizing these triggers can help you manage your impatient responses. You can either find ways to alleviate or avoid them (perhaps with a call to your local council, or rewards for tidy children), or learn to accept that they will continue to occur and that you being impatient won't help in the slightest.
6. Practice Empathy
In many cases, the reason for your impatience is another person, and in most cases, a little empathy can go a long way.
For example, imagine you're stuck behind an elderly gentleman or woman in line at the grocery store, fuming as you watch them slowly count out their cash and coins.
This is your time to take a moment to remember to be empathetic rather than impatient. Even if they are making you run late, think of them as your own elderly relatives, your own loved ones.
Reminding yourself that the "cause" of your impatience is only human, and that they're likely doing the best they can, may help you feel considerably more patient in the moment.
7. Practice Meditation And Mindfulness
Meditation and mindfulness are useful tools for dealing with practically any negative emotion, and they are especially effective for impatience.
Mindfulness is considered to be a mental skill in which proponents pay attention to the present moment, allowing them to feel aware of thoughts and feelings, and be grateful for the small things. Meditation is a chance to simply breathe, feel the body relax, and focus on nothing more than the next breath, which can help 'reset' thinking and move the focus away from negative emotions.
These two practices together can offer a powerful antidote to the stress of impatience, and various studies have even documented their positive effects on lowering blood pressure, decreasing anxiety and stress, and improving blood circulation.
8. Make Use Of Patience-Building Apps
They say there's an app for everything these days, so naturally, there's software that can help you improve your patience, de-stress, and improve mindfulness.
Here are a few apps that can help:
Even though some of these apps are not designed purely for patience building, they are all focused on mental health in some form, which can affect your propensity for impatience.
Check out our exclusive, own shop for mugs, t-shirts, and many more unique gifts that will motivate, inspire, and reward you
9. Note Down Your Impatience
Sometimes simply acknowledging a bad habit can help reduce it. Consider how people use "swear jars" to stop themselves from swearing. You can apply this same sort of method to your impatience.
Use the notepad app in your phone or a physical diary to write down every instance when your impatience bubbled over.
You will quickly be able to identify common trends and triggers, as well as see how much time you are wasting on being impatient. You may also be able to look back on a situation with more objectivity now that you have calmed down, and realise that your impatience was unfounded, which might better prepare you to deal with a similar situation in future.
10. Retrain Or Teach Those Who Make You Impatient
In some cases, your impatience will stem from someone else's incompetence, mistakes, or failure to follow procedure. This generally occurs at work, although impatience can also stem from partners, friends, children or companies you employ for services.
In these cases, the problem could be solved by you spending some time retraining or teaching those involved.
Whether it is someone at work who makes regular repeated mistakes, or a housekeeping company that cleans your house incorrectly each week, these are issues you can improve with training.
For example, if you are feeling impatient because your assistant at work keeps sending emails riddled with typos, you can sit down with them to improve the situation. You could talk through the more common or embarrassing misspellings, or help them install a better spellchecker.
It will take a time investment now, but should remove the cause behind your impatience in future.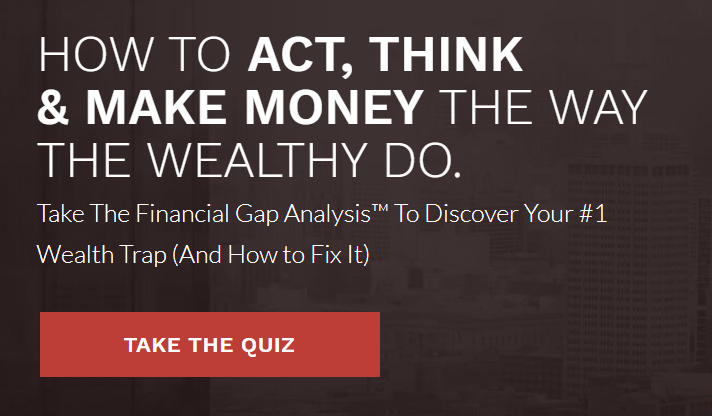 11. Give Yourself A Break
Give yourself a time out – literally.
Go outside for 10 minutes, take a quick walk around the block, or simply walk away from the cause of your impatience.
This quick break can help you to clear your head and approach the issue with problem-solving logic rather than unhelpful impatience.
12. Accept What You Cannot Change
Many situations in life require patience, and often there's absolutely nothing you can do about it.
Perhaps you're waiting to hear back from the bank, or you're waiting to recover from an injury so you can get out and exercise again. These things simply take time, and stressing about it doesn't help the situation — or you.
Acknowledge these moments, and strive to accept them. Overanalyzing and overthinking them will only stress you out further, but if you accept that you can't change the situation, you'll be free to let your mind wander to more positive places.
Consider employing a mantra in these scenarios, something like, "This is out of my control, so I'm going to do my best not to let it stress me out." Sometimes saying things out loud can help you effectively internalize them.
13. Focus On The Bigger Picture
Will the cause of your impatience matter in five years' time? Will it even matter in five hours?
Often, the reason behind why you might be feeling impatient is not the end of the world, and by reminding yourself that it doesn't interfere with the bigger picture, you may be able to let it go more easily.
If something small or insignificant is driving you batty, try to place it in the context of the bigger picture. For example, if you're frustrated that you were overcharged for a milkshake at the drive through, consider whether the extra dollar or two will actually impact your financial wellbeing. If the answer is no, then do your best to focus on the sweet treat and not the surprise expense.
14. Remember The Goal
Slightly different from "thinking of the bigger picture," remembering the goal is a way to move through impatience by keeping a specific reason in mind.
For example, waiting out a toddler's tantrum is never easy, but the reason you're doing it might be to teach them that screaming doesn't result in them getting what they want. Or perhaps you are putting up with a difficult situation at work, knowing that your perseverance will put you in good stead for a promotion.
No matter the exact situation, if you have a specific reason for putting yourself through discomfort, maintain laser focus on that reason instead of wallowing in the discomfort itself.
15. Find Healthy Ways To Alleviate Your Impatience
Finding a healthy outlet for negative emotions is a useful skill for anyone, and for any unwanted feelings.
Some find an outlet through various forms of exercise, such as running or yoga, while others turn to creative outlets like scrapbooking or writing, and others again enjoy productive activities such as cooking or gardening.
Find outlets for your frustrations, and turn to them whenever you feel overwhelmed.
16. Look To Others
Look around you – how are other people dealing with the same difficult situation?
There are many times when you're not suffering through trying situations by yourself, and by being surrounded by others, you have two options for dealing with it.
In the first, you can learn from other people. Watch how they deal with it and emulate their calm response to improve your own patience.
In the second, you can be the one leading by example. Even if you're feeling ready to scream internally, an audience can help you to rein in your annoyance and put on a face of stoicism and practicality.
17. Remember That You Won't Become A Patience Guru Overnight
This sound a bit ironic, but be patient with your patience.
A man who attempts a marathon with zero training will unsurprisingly not make it far. It takes regular training to become adept in any skill, and learning to become more patient is no different.
Know that you will make mistakes, become impatient, and struggle. Know that one week of trying strategies to make you more patient won't magically transform you. It takes time to form a habit, and the only way to achieve your goal is to simply keep trying.
18. Allow Yourself To Be Impatient – Sometimes
There are some events in life that are too onerous, too frustrating, and too disappointing to merely take a deep breath and move on. In these rare moments, you can allow yourself to be impatient.
Telling yourself that you'll never again feel impatient is akin to telling yourself you'll never eat another French fry. And just like a strict diet, the occasional indulgence can be key to letting these impulses out of your system.
As long as you aren't hurting someone, venting your frustration to a friend, finding a pillow to punch, or going somewhere isolated to let out a releasing scream can help you get over the impatience faster, even if you are giving into it somewhat.
It may help you be patient the rest of the time, knowing that you can save your impatience for moments that truly warrant it.
19. Focus On The Small Wins
Certain processes take a long time, and it can feel like you're making zero progression despite your efforts.
However, even in these cases, there are likely still small – even microscopic – successes along the way. Focus on these small wins to remind yourself that progress is being made, even if it is at a snail's pace.
A good example is buying a home. This process begins with visiting seemingly endless open homes, talking to countless real estate agents, comparing mortgage options, looking at the pros and cons of various suburbs, and that's just the beginning. It's a process that takes patience, but with every decision made and every piece of paper signed brings you one step closer to the final goal. Celebrate those small moments as individual steps that lead you to the top.
20. Destress In Other Areas
As often as not, losing patience is a symptom. You may be overtired, stressed, or otherwise feeling down, which creates an atmosphere in which the slightest grievance can feel like the most cumbersome hurdle.
Instead of putting your focus on maintaining your cool in tough situations, move your energies towards de-stressing in other areas.
This could mean:
Taking on less work
Delegating more tasks
Taking time off for yourself
Prioritizing sleep
Booking a holiday
Whatever method you find to reduce your everyday stress, you may find it easier to improve your patience by cutting away the underlying reason why you're feeling so impatient in the first place.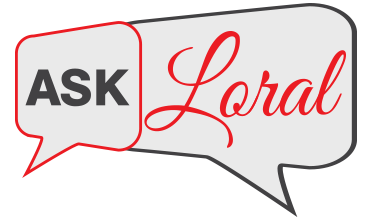 21. Pride Yourself In Your Patience
When you consider patience to be a skill – just like baking or piano playing – you can allow yourself to take pride in it.
When you pride in your patience, you will start to see yourself as someone who is adept at patience. In this case, it could be a "fake it till you make it" experience – seeing yourself as patient can help you become truly patient, faster.
In a tense moment, this self reminder can help you hold onto your composure, and exude nothing but patience.
22. Ask Others For Help
Finally, if it's not a situation that you can improve, you may be able to ask others for their help instead.
For example, perhaps you are struggling through writing a report at work when other team members are not contributing their share. Before you quickly lose patience with everyone, talk to upper management about the issue, and ask for help in ensuring your team members play their roles.
Losing patience rarely happens in a vacuum, and since other people are therefore almost always involved, there will almost always be an opportunity to reach out.
When It Doesn't Pay To Be Patient
Despite all of the ways you can become more patient, you must also keep in the back of your mind the idea that you don't always have to be patient. In some cases, putting on a stoic face is more damaging than confronting an issue head on.
Perhaps your boss is prevaricating on giving you a pay rise you were promised, or perhaps a partner is treating you poorly and expecting you to be nothing but patient with them.
In such scenarios, remember your self worth, and don't put patience before your own wellbeing.
Overall, patience is every bit of a virtue as the saying goes, and then some. Teaching yourself how to be more patient can pay off for your wellbeing, your work, and your relationships, and perhaps then you can add this hugely beneficial skill to your resume after all.
Source: https://www.consulting.com/how-to-be-more-patient
Check out our exclusive, own shop for mugs, t-shirts, and many more unique gifts that will motivate, inspire, and reward you
I'll be better than yesterday, personally, professionally and financially
A quitter never wins-and-a winner never quits
With love and respect
https://flatbelly.havetobebetter.com/dailydrink
https://thewealthcode.havetobebetter.com/secret